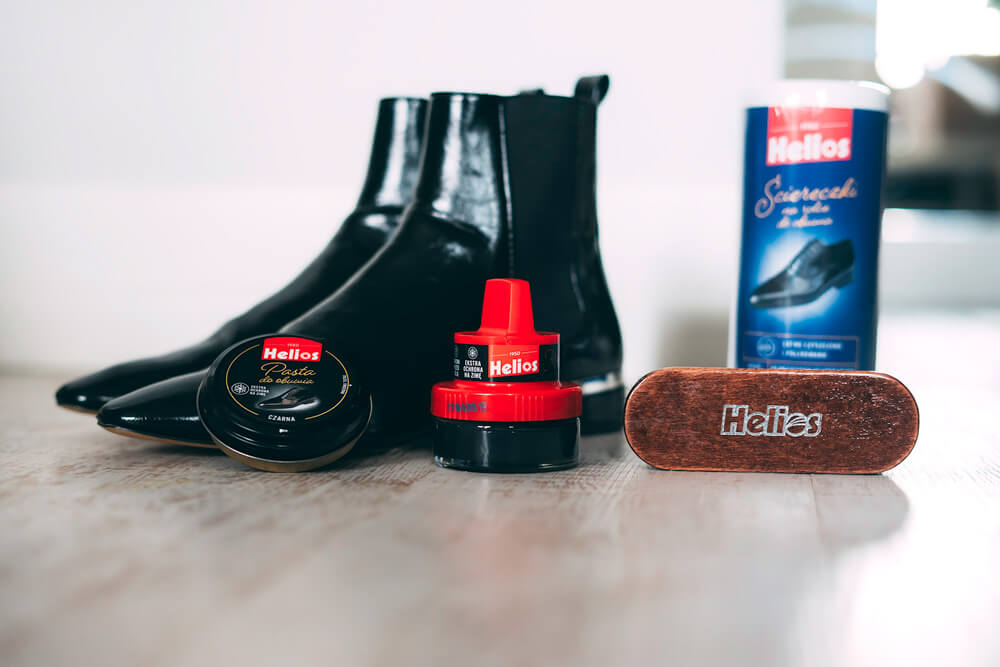 Helios is a brand with 70 years of tradition, which boldly follows trends and consumer needs, creating products and accessories for the cleaning and care of elegant, casual and sports shoes. Thanks to our own production resources, we can offer you affordable products of the highest quality.
WE HAVE BEEN TAKING CARE OF LEATHER SHOES FOR YEARS!
We know how to take care of and protect leather shoes like no one else. In our offer, you will find everything your shoes need to look like new and resist various weather conditions. Our polishes and creams have unique formulas to protect your footwear against salt and snow, prevent soaking and give it a high shine.
If you think taking care of leather shoes is complicated, watch our video and you may quickly change your mind.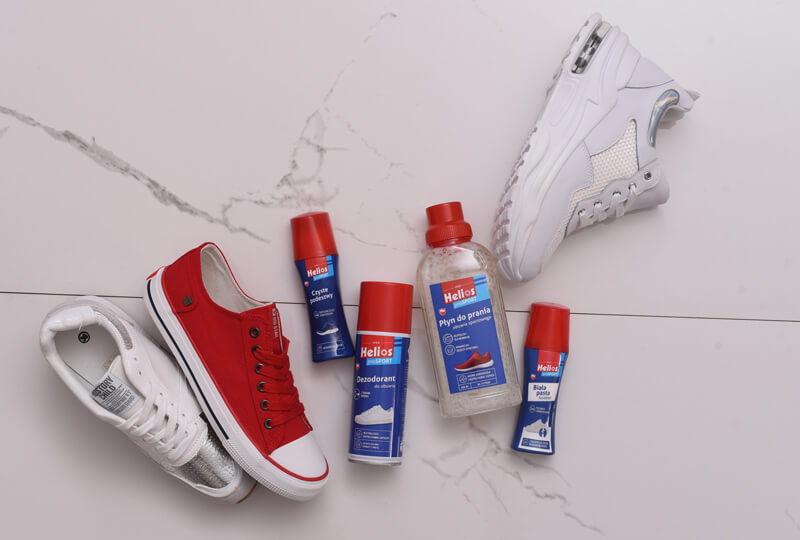 SPORTS SHOES ARE WORTH LOOKING AFTER TOO!
We have noticed that fashion and habits are changing and a growing number of people are choosing comfort. Therefore, to make our offer complete, we have launched the proSPORT series designed to prolong the life of sports shoes. See for yourself how effective the products can be in the fight against dirty soles, or unpleasant odour of sneakers worn every day! As far as we know, our sole cleaner and sports shoe washing liquid are complete novelties on the UE market, so you should try them out!
REMEMBER:
HELIOS TAKES CARE OF YOUR SHOES!
With Helios, your shoes will be protected in all weather conditions and you will be able to enjoy them longer.