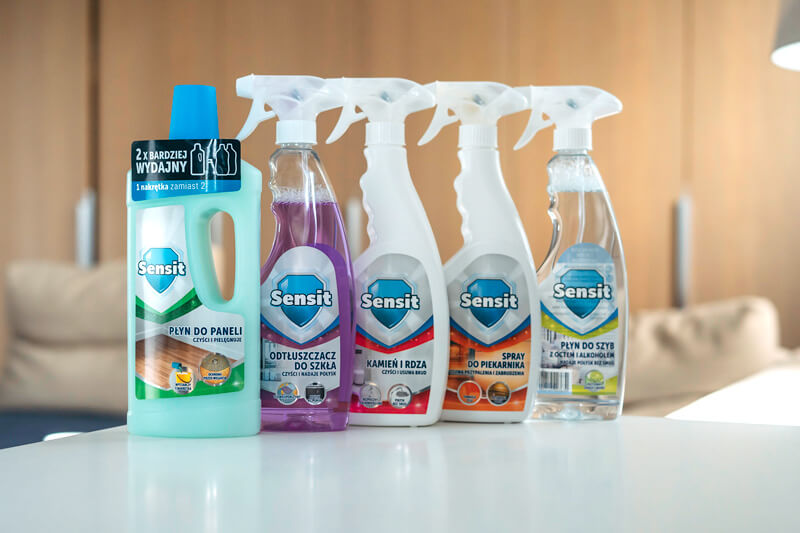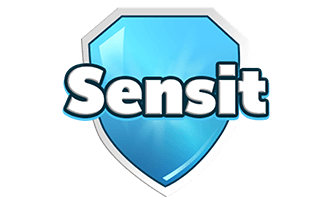 The Sensit brand made its debut in 2018. In this short time, it has managed to win many loyal customers who value its products, among other things, for their safety, effectiveness and high efficiency. The brand's range includes floor cleaning liquids and emulsions, glass cleaning liquids and speciality chemicals.
SPECIALITY CHEMICAL
With Sensit speciality chemicals you can address common household issues: clean the fridge, induction hob, oven or bathroom fittings. The two degreasers yellow and purple (meant for glass) are particularly popular among our consumers. What is important, these products are safe for hands.
GLASS CLEANING SPRAYS
With Sensit, you have a choice – you can clean windows and other glass surfaces with a beautiful lime-scented liquid or choose an unscented one. You can also get a refill, reducing the amount of plastic you buy. When you choose Sensit glass cleaning sprays, you choose shine without streaks or smears!
Developing Sensit products, we put safety first. You can use our products without gloves – they are gentle on your skin.
We also strive to make our products innovative, efficient and effective, which is why we use unique formulas, such as the dirt dispersant in our floor cleaners, which combines dirt into larger particles so it falls to the bottom of the bucket, and the aroma-guard formula to remove unpleasant odours.
Growing sales and numbers of consumers choosing our products over and over again, are an indication we meet their expectations.
If you're not familiar with our products, we encourage you to give them a try and see how they can make your household shine! See what kinds of dirt our products can handle for you.
Sensit?
SURE, THAT'S CLEAR!
A clean household is one in which we feel good, safe and at home. Create such a household with Sensit and enjoy the double efficiency and effectiveness of our products.